KUALA LUMPUR - Malaysia's Sri Dasmesh Sikh pipe band emerged as champion at the World Pipe Band Championship in Scotland on Saturday.
The amazing feat in Glasgow capped months of training and a single-minded push to display their very best at the pinnacle of competitive pipe band competition.
Asia Samachar, an independent news portal for Sikhs in Southeast Asia, said the Sri Dasmesh Pipe Band was named champs of Grade 4B.
The band came tops for overall and drumming as well as best parade.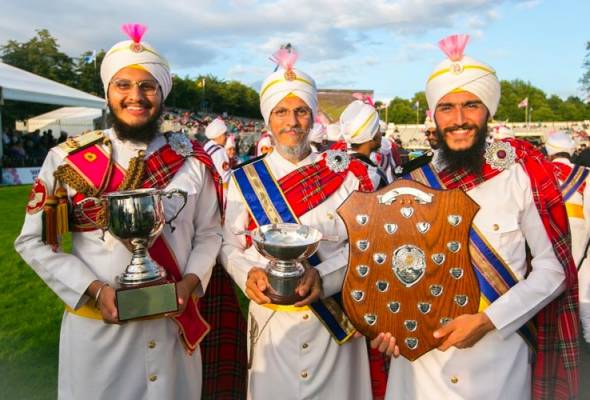 This is the second time the Malaysian band took part in the world series organised by the Royal Scottish Pipe Band Association.
Up to 8,000 pipers and drummers from 195 bands converged at the Glasgow Green in the last two days.
The bands were from Malaysia, New Zealand, Australia, Canada, Austria, Switzerland, Eire, America, Belgium, England, Spain, Northern Ireland and Scotland.
Sri Dasmesh is named after the 10th Guru of the Sikhs.
It was the only Malaysian pipe band at the event.
It was formed in 1986 by Sukdev Singh, a commercial pilot and director of an international school of the same name, and his brother, Harvinder Singh.
The team is scheduled to arrive at Kuala Lumpur International Airport at 10pm on Monday.
Source: New Straits Times                  https://bit.ly/30fKcwX
Photo: astroawani.com